Description
Product Reviews
Description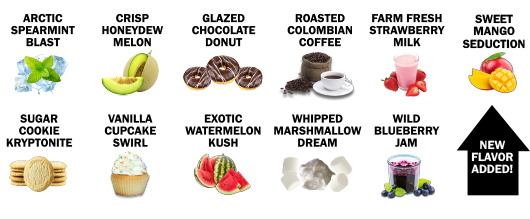 Hemp Bombs is extending its reach in the vaping market with the introduction of Hemp Bombs CBD Vape Tank Cartridges. These cartridges are pre-loaded with our bold e-liquid flavors and enriched with CBD. Vape Tanks come in concentrations of 125mg, 300mg, and 1000mg offerings, with different strengths for users of all experience levels.
Hemp Bombs Vape Tank Cartridges are the pre-configured solution for vapers looking to incorporate CBD into their routine. Vape Tanks are user-friendly and don't require the maintenance of other vape devices. Simply attach the universal 510 thread to a battery to begin use. Order yours and start enjoying Vape Tank Cartridges right out of the package. Cartridges are made of quality durable glass, not plastic.
As always, Hemp Bombs uses premium ingredients for sourcing and production. Our products are manufactured with CBD Isolate and do not produce the psychoactive effects associated with THC. Our product quality and expertise is unrivaled in the CBD industry.