Description
Product Reviews
Description
God of Rage XXX by Centurion Labz...(sigh)...I've got a tough job here...how do you accurately describe awesome? God of Rage XXX - aka Satan trapped in a bottle as a pre-workout powder waiting to possess you - is the epitome of a super-powered stimulant providing razor focus while producing truly skin-splitting pumps and veins like tentacles popping out everywhere.
You read the correctly! Loaded with potent ingredients, this is not for the noob, the faint of heart, any crossfitter (except maybe Rich Froning), the soccer mom, or the dad-bod. This is for the real warrior who wants to annihilate the enemy as he (or she - better stay kinda pc) sees and feels real results.
Don't go for smoke. Go for broke and get real with your results. This isn't a game...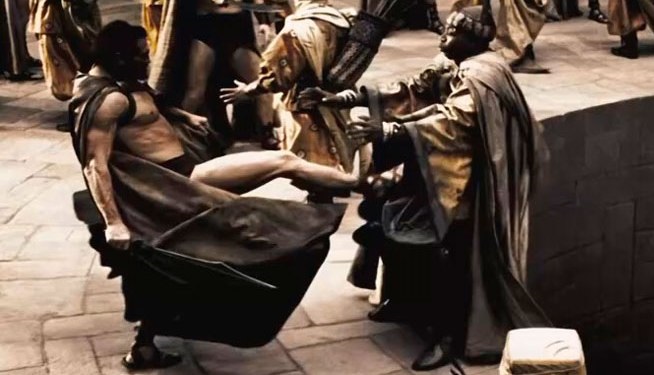 THIS IS SPA...RAGE!Directions:
For beginners, mix 1 heaping scoop with 200-300ml of water and drink 30 minutes before training. If you want to go hardcore, put 2 scoops in 500ml of water and prepare to RAGE.
Start building muscle size and strength with God of Rage XXX by Centurion Labz & other
Pre-Workout Supplements
at i-Supplements.com.
These statements have not been evaluated by the FDA. These products are not intended to diagnose, treat, cure, or prevent any disease.
Supplement Facts
Serving Size: 1 Scoop
Servings per Container: 30
Amount per Serving
Vitamin B6 (as Pyridoxine HCL) - 2.5 mg
Vitamin B3 (as Niacin) - 30 mg
Strength and Performance Blend:
Beta Alanine - 3200 mg
Betaine Anhydrous -2500 mg
L-Taurine - 1000 mg
Energy and Focus Blend:

Caffeine Anhydrous, 2-Aminoisoheptane, Hordenine HCL, Theophyline Anhydrous, Rauwolfa Vomitoria Root Extract, Yohimbine HCL

Other Ingredients:
Citric Acid, Maltodextrin, Natural and Artificial Flavors, Sucralose, Acesulfame Potassium, Silicon Dioxide